LabImage 1D extension for complete system validation – PQ

The PQ Extension is an advanced software tool by Kapelan Bio-Imaging that extends the capabilities of LabImage 1D. It enables users to run a full analysis system validation for any 1D gel or western blot, providing proof of analysis quality. This is a significant breakthrough as it allows users to ensure that their analysis results are accurate and reliable.
To use the PQ Extension, the latest version of LabImage 1D with the extension license is needed. Additionally, a generic validation gel and a calibrated scanner are required. The process starts with scanning the gel and analyzing the data, which is then compared to the measured intensity of each object on the validation gel.
The PQ Extension is based on a generic validation 1D gel that shows the band and lane structure with different backgrounds. This gel is scanned and analyzed with the standard LabImage 1D features. During the analysis, the measured data is compared to the given values from the validation gel. Deviations between the validation data and the first or previous validation run are recorded and reported in the validation report.
One of the primary advantages of the PQ Extension is that it is the first ever full system validation for 1D gels on the user's side. It provides fully automated validation of the system, comparing deviations to the first and previous run. The resulting validation report is Part 11 compliant and provides users with peace of mind that their analysis results are accurate and reliable.
In summary, the PQ Extension is an essential tool for anyone who needs to ensure the accuracy and reliability of their 1D gel or western blot analysis. With its ability to perform a full system validation, users can be confident that their analysis results are accurate, reliable, and comply with qualitative requirements.
Process of validation:
Create device instance of scanner and calibration

Scan of validation mount holding des validation char, provide measurements file with target values

Automatic start of regular 1D Auswertung via macro in background

Validate measured values with target values 

Create report

This extension is fully compliant with the LabImage Part 11 system.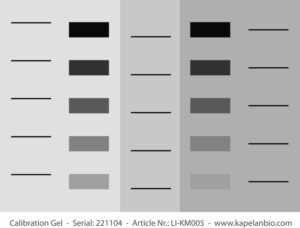 A generic is used to validate the system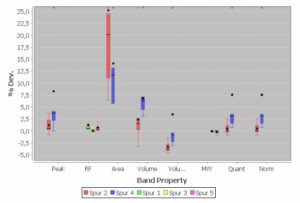 Chart with deviation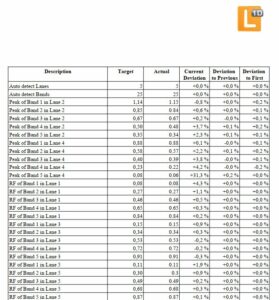 Data Report