Strip Analysis for Immuno Blots and Line Assays
Line assays are part of immunoblots and are used for the detection of antibodies. Especially in the diagnosis of autoimmune diseases they are used quite offen for its robustness. Numerous diseases can be detected fast and reliable. When it comes to larger scales reliable software and reader are needed.  

To analyze strips Kapelan created an application called LabImage LA (Line Analysis). The main requirements are:
easy to use graphical user interface and workflow based analysis

easy setup of test using a graphical editor

seamless integration into lab worklow wiht LIMS integration

reporting and data export 
Possible detection methods among many others:
Bordetella pertussis, Borrelia europe, Helicobacter pylori, Mycoplasma pneumoniae, Treponema pallidum, Yersinia enterocolitica
The app can be adapted to a broad range of strip based tests using the external test editor. This editor allows user to create tests without any programming knowledge.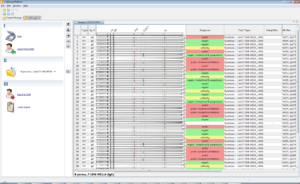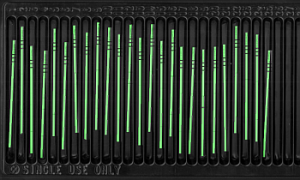 Strips are scanned out of the tray and detected – marked in green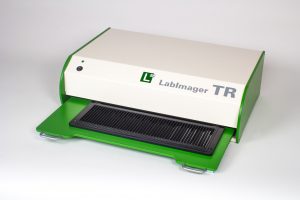 LabImager TR to read the strips out of the tray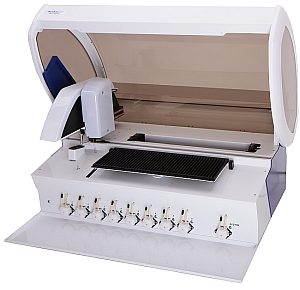 Dynablot Automatic for full automatic processing