LabImager TR – fast read-out for routine use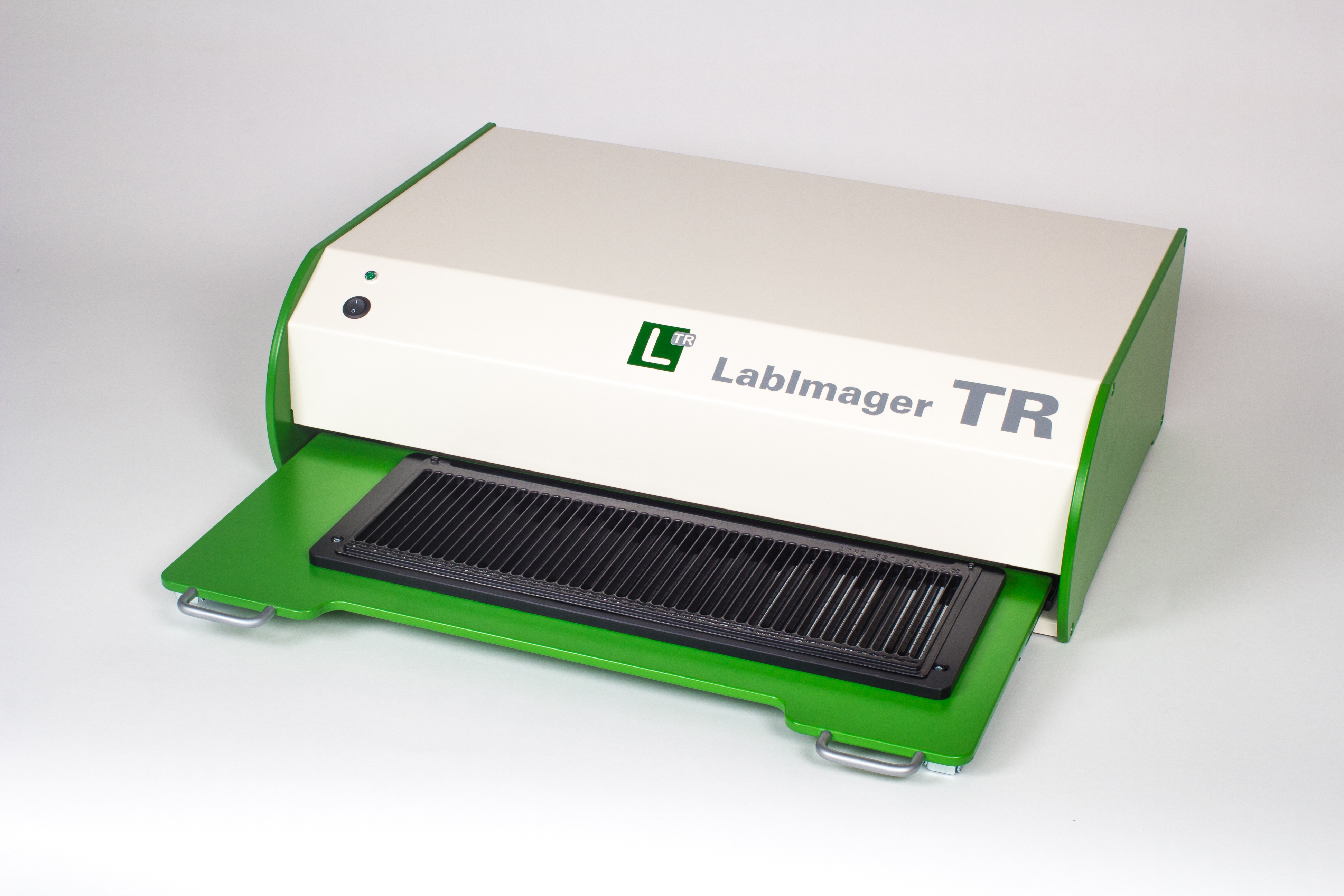 The LabImager TR is a brand new reader for routine diagnostics. It digitizes data as immuno strips, plates or broad range of trays. It is specialized in digitizing immune strips out of the processing trays with 30, 48 and 50 strips in a single step. It uses an integrated PC to scan and analyze strips within the same device. So it is the first device worldwide to work as compact and fast all in one strip analyzer. LabImager TR comes with calibration tools for best scanning results.  

Fast Scans for up to 50 strips 
LabImager TR is designed to read immune strips directly out of the trays. It reads up to 50 strips within seconds only. It works with 30, 48 up to 50 strip trays.
Application fields
The technique immunoblotting (also called Western blot, line-ELISA, dot-blot or cold-blot) is an analysis technique used to detect specific proteins in patient sample.
The proteins are dispensed onto a membrane – typically nitrocellulose – where they are probed by the antibodies of the patient.
So the reader can be used for Line Immunoblot, Line ELISA, Lateral flow and other strip based tests.
Modern and intuitive design
The LabImager TR uses latest design and usability. It was created for fast processing of strips.
Integrated PC and Analysis Software 
The LabImager TR is equipped with a powerful and silent PC so it works as a stand-alone strip reader and analyzer. This will save valuable space in the lab and avoid cable tangle. The analysis software LabImage LA is the latest immune strip analysis software on the market.
Adapdable by trays
The system can be adapted by specific trays to scan petri dishes or mirco plates.